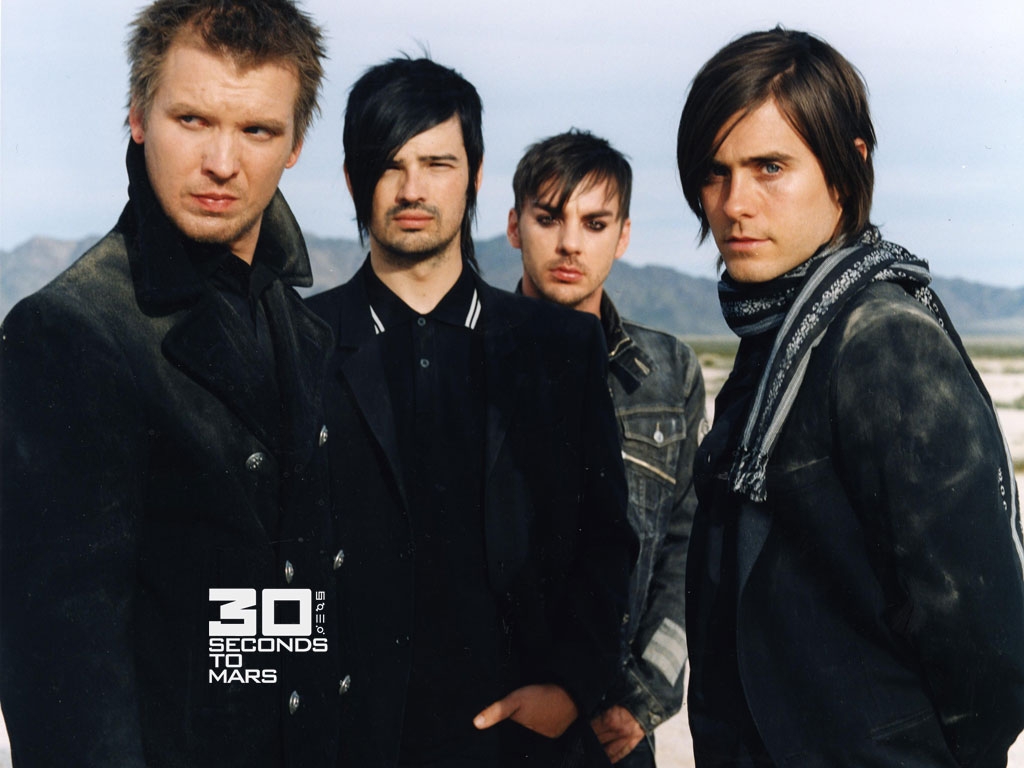 Thirty seconds to mars is an Americen band from California and Los Angeles. It's one of my favourite bands. Their song are varied: hard rock, alternatif rock, they associat song of progressive rock/metal, space rock, emo and else into their music.
The group formed in 1998, since 2007 it has consisted of actor Jared Leto, who plays in "fight Club" (lead vocals, guitar, piano, he writes in te firt album songs), with his brother Shannon Leto (drums and percussion) and Tomo Milicevic (lead guitar, violin keyboard) the basist! Before there was Matt Wachter and Solon Bixler but they leaved...
They have been compared to Pink Floyd, because they were an influence on their word and they use phulosophical, spiritual lyrics.
At 12 November, one week ago, I went to
their concert!
The theme of the evening was "White night" so many people wore white closes, it was strange in paris but very amusing. I went with two friends and my brother, we waited standing for two hours at the gates, then when they opened, we were the first to settle in the stands So we were well placed!!
In the middle of the concert, the singer ,Jared Leto (many fans love him because he is "handsome" and beautiful) came at three meters to we. It was great, everyone was filming.
I'm "small" and I couldn't see well, my brother took me on his shoulders and it was the best moment of the concert :D ( my brother is 1 meter 93 tall so I am high, I was even the highest of the room!)
I love this group because they have talent, are original, there are harmonie oh theirs songs. In addition thy are my friends who initiated me to this roup so when I heard 30 seconds to mars, I'me feeling better and I remember good times.
Their best music is
"Closer To The Edge"
so listen to this song and other.